How much does it cost to develop an app? It is the initial query you ought to make when figuring out how much it would cost to build an app.
According to the uncertainty of the developing apps, the average cost at a rate of $40 per hour will be:
Cost of developing an app in uk – simple app: £1000 – £5000
Cost of developing an app in uk – Average App:  between £5000 – £30000
Cost of developing an app in uk – complex app: £30000 – £1m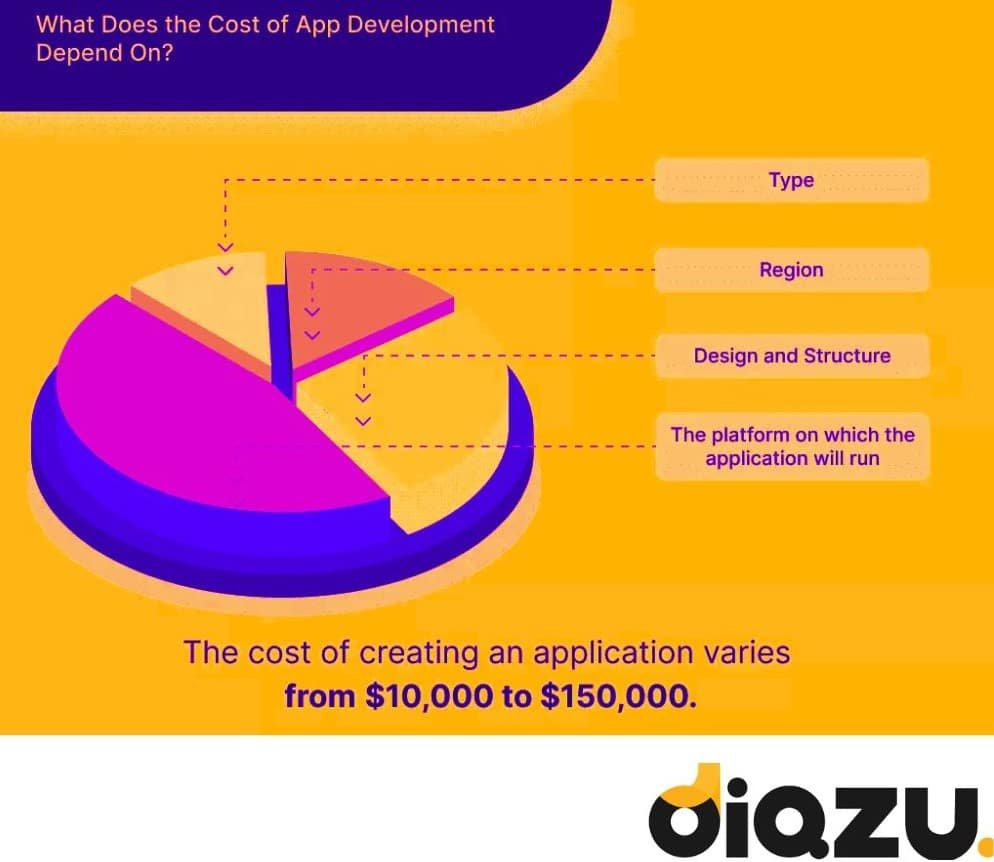 First, what do you need a B2B or B2C app?
The cost of the development phase and its associated costs can be significantly determined by the type of organization for which the application is being created. Varied primary target markets have different requirements, which have an impact on your application's features and functionality and consequently, its price. Business-to-business (B2B) and business-to-consumer (B2C) applications differ in a few ways. B2C businesses typically create applications that the general public can use. These are some of the programs you may find in the app store, ranging from social media apps to productivity trackers. Applications created specifically for business-to-business transactions aim to enhance both internal and external corporate operations.
B2C app creation
Users are much more widely reached in B2C applications. Millions of users can use the program simultaneously, and anyone can download it and use it whenever they want. While business apps tackle a corporate problem, consumer apps typically focus on fun content or forming new relationships. For your clients' money and attention, you must compete in the B2C market with rival apps as well as other time- and revenue activities that don't take place online.
B2B app creation
As a B2b business, you concentrate on professionals that work for bigger companies. As a result, your software's potential user base is constrained. B2B apps concentrate on resolving a frequent business-related issues. To boost general productivity and efficiency, some activities may be automated, such as with the use of CRM software like Salesforce. Or by using a central dashboard, like Google Analytics, to provide real-time data analytics.
Development of Native vs. Hybrid Apps
The total app development cost is undoubtedly influenced by the app development strategy.
Native refers to an application that corresponds to the rules of a certain operating system. The only option is to create a native app specifically for each OS. It seems sense that the cost of developing an app will rise in proportion to the number of devices you would like to target.
A hybrid or cross-platform program, on the other hand, functions with several operating systems, allowing you to save money by developing only one app for all necessary platforms.
However, the great majority of mobile development businesses suggest this strategy because of the technological excellence and speed of native apps.
iOS vs. Android App
You can also enquire about any platform-based differences in how much to create an app. No, is the answer.
These days, the timespan for developing an app for iOS and Android is nearly the same. Your apps can be produced concurrently and used APK to iOS and Android if you want both platforms, enabling the simultaneous launch of the programs.
cost of developing apps by location
A costly item is not necessarily of excellent quality. It simply displays the differences in programmers' salaries between nations.
Let's examine the pay for programmers in several areas:
United States (USA) 120$-150$
United Kingdom (UK) 100$-120$
Australia 100$-120$
Western Europe 80$-100$
Eastern Europe 30$-50$
The price disparity is significant, as can be seen.
The hourly pricing will vary depending on the following factors, though, which are critical to understanding:
the application developer's programming language (Swift, Java, Kotlin, PHP, JavaScript, Golang),
The project's complexity and the number of specialists involved
their backgrounds (senior, middle, or junior).
Need assistance?
Our cross-functional team at Diazutech specializes in taking your ideas and goals and turning them into a workable plan of action that will lead to a finished product that is prepared to dominate the market. We research your target market and rivals alongside you as the specialist in your area to develop a solution that is specifically designed for your end customers. After that, we develop that concept into a ground-breaking product, from its layout to its final stages. We assist you in launching your product to market with a strong go-to-market plan once you and the product are prepared to rule the world.